Meet Becky
Dear Friends,
My name is Becky Cash, and I'm running for State Representative, here in House District 25, a newly formed district in our State that comprises Zionsville, Brownsburg, Whitestown, and Lebanon.
I am writing this to introduce myself to you and to tell you exactly where I stand and why I am running for this newly created House District seat. I would also love to know what issues are most important to you and your family.
Right now, in our district and throughout Indiana, we are on the brink of losing our rights and liberties. You have seen it and heard about this. It is not just in large cities and urban areas. It is right here, in our backyards.
What Rights and Liberties Are We Losing?
We are dangerously close to losing our rights to
make our own medical decisions

fight for our children's safety and their education

safe and free elections

fight for the unborn and the most vulnerable

our jobs and a strong economy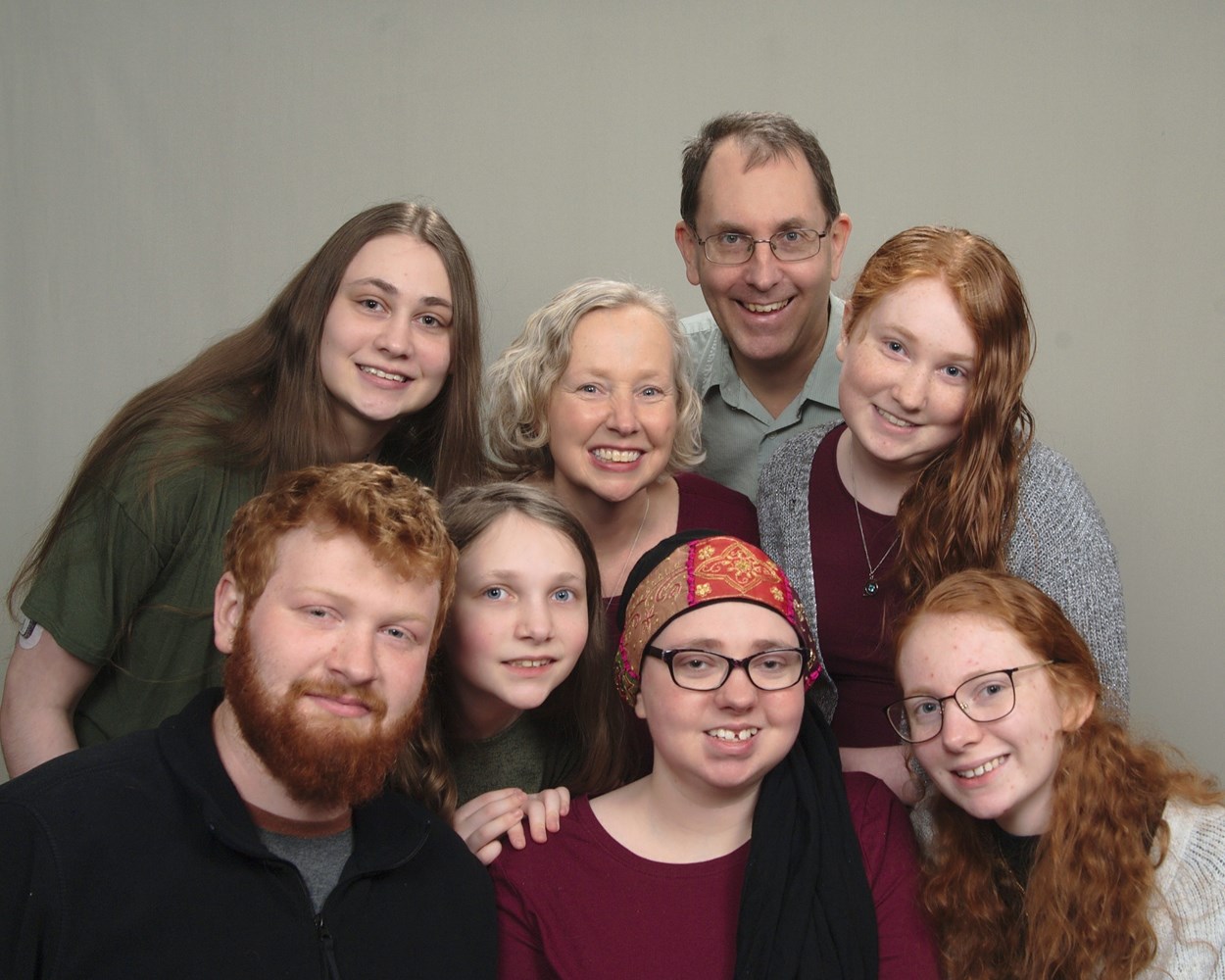 My husband and I moved to Indiana 16 years ago from Illinois, where we constantly felt the weight of government Intrusion and overreach in every area of our lives. We moved here to have a safe place to raise our children. Chris and I have always experienced Indiana as a beacon of hope for the country and we have loved raising our 6 children, now ages 9-22 years old, right here in this district. We are active parishioners at St. Alphonsus Liguori Parish in Zionsville and two of our children graduated from Zionsville High School. We have also had children attend St. Malachy Catholic School and we homeschool our younger children.
Our family has been active in many community events and organizations. We know many of the families from Brownsburg to Whitestown and Zionsville and into Lebanon. I am a Naturopathic Practitioner, with a Wellness Center in Indianapolis, and am very familiar with the successes and struggles that many experience throughout the area.
And I have SPOKEN with many of you. You have shared what Chris and I also see. In the past two years, we've seen changes in Indiana and throughout the nation, many quite concerning. We are losing our rights and liberties and we cannot afford to do that.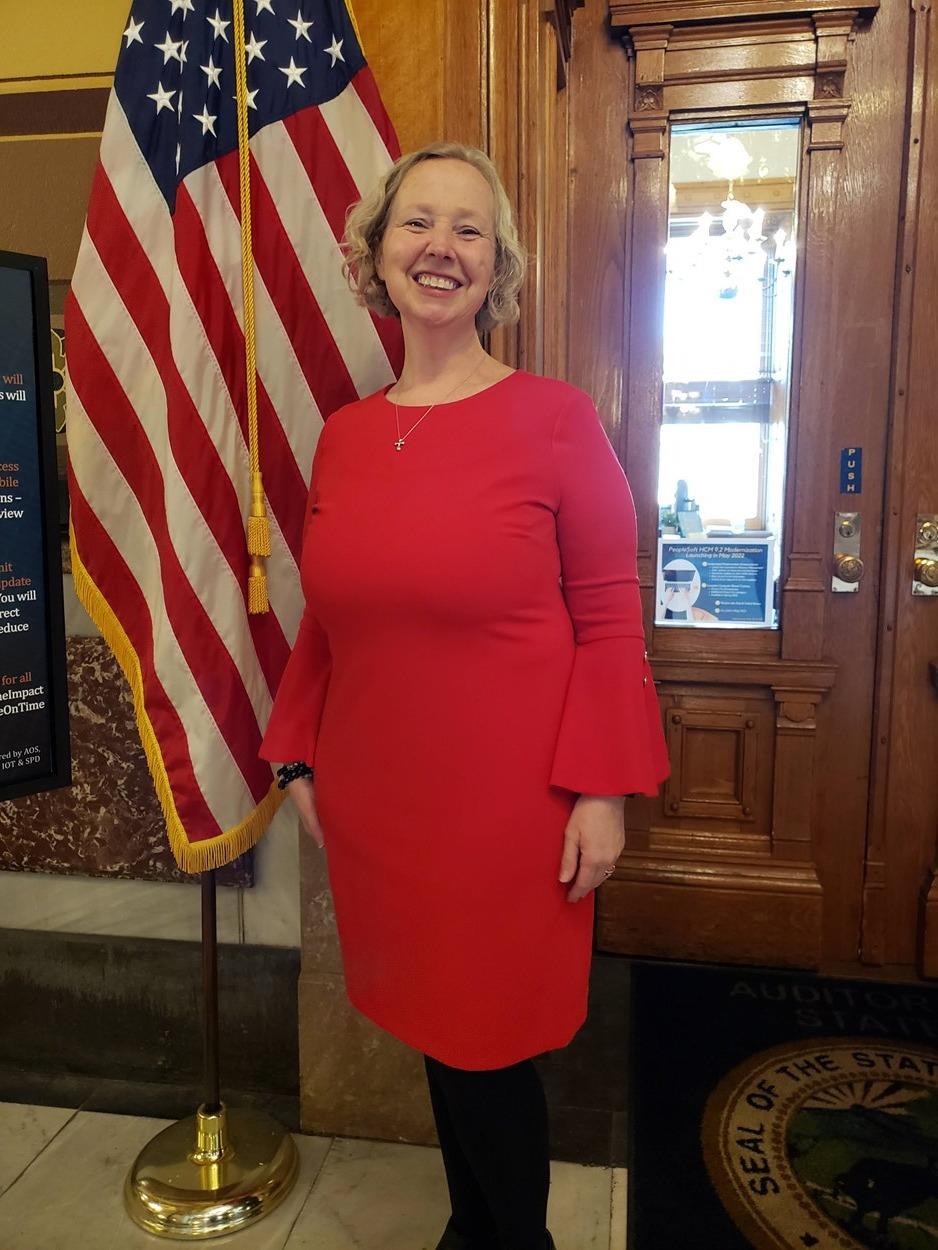 I am not willing to allow that to happen, on my watch, and I am prepared to fight to regain the ground that Indiana has lost.
I have spoken with moms and dads who want to have a say in their children's education. Many of them simply want to know what their children are learning. As a mother, I have fought for this access; as well.
I have talked with nurses, doctors, community leaders, those working in nursing homes, factories, and even our local stores, who want to be able to make their own medical decisions without fear of losing their jobs. I have testified at the statehouse and been active in the fight for medical freedom.
I have spoken with many small business owners who can not find enough employees and are afraid of a government that has previously closed their businesses and will not protect their ability to stay open and create economic stability. As a small business owner, I know that all businesses are essential.
I have spoken with frustrated Hoosiers who call their legislators, write letters, and hire babysitters so that they can testify at the Statehouse on legislation, only to have our legislators refuse to do their jobs and vote on a Bill that will protect our rights and liberties.
I, too, have called our legislators, written letters, and testified at the Statehouse on legislation. Some would say I have begged, pleaded, and implored our legislators to please LISTEN to the people. I do not have to tell you that they are NOT listening. They are NOT passing legislation to secure our rights and liberties.
Time Is Not On Our Side
Friends and neighbors, this is why I am running for Indiana House District 25 State Representative. We are running out of time. If we do not act now, we will no longer be able to say that Indiana is that Beacon of Hope for the nation. We will no longer be able to say that District 25 (Zionsville, Whitestown, Brownsburg and Lebanon) is a safe and secure place to raise our children with liberty.
Look, we have many nice men and women at the Statehouse. Nice men and women who say that they agree with what conservative Hoosiers want for our families. They say that they want to keep kids safe in schools, to preserve individual liberties, to keep Indiana's economy strong and to protect the life of the Unborn and the most vulnerable. They talk a good game; however, their actions do NOT match their words.
Are Our Current Legislators Working For You and Your Family?
As I type, our legislators are killing bills to preserve your medical freedom and your ability to keep your job. They are killing bills that would require public schools to be accountable for what is in the curriculum. They are not protecting our children from teaching ideologies like Critical Race Theory that tells minority children that they will always be disadvantaged and that their peers are oppressors. They are not keeping Indiana from taking a big step backward in history.
I do not want that for my children. I know you do not want that for your children and grandchildren, either.
You Deserve a State Representative Who will Fight for You in the Statehouse
I am that Representative. You deserve a State Representative who will NOT take money from Lobbyists, leaving them beholden to those dollars. You deserve a Representative who thinks strategically and does her research. You deserve a Representative who will listen to you. And you deserve a State Representative chosen by YOU and not by the Establishment to run for this new House District drawn by our current legislators.
Let me be clear.

I am pro Medical Freedom. Many individuals in our district have lost their jobs or been forced to make decisions that go against their religious beliefs. Others have had to make decisions that harmed their own health without any guarantee that they will be protected or compensated if they are injured. Families have faced scrutiny when seeking informed opinions about the serious medical decisions for their children or aging parents. I will fight for legislation that protects individual rights in making decisions.
I am pro Life. I will fight to pass stronger legislation to protect the lives of all of the unborn. I will also work to pass stronger legislation to protect the lives of all vulnerable Hoosiers, including those with special and medical needs, chronic illness and the elderly. This includes working to ensure that both families and long term care facilities have the resources they need to care for aging family members.
I am pro Parental Rights. I will fight to make sure that all parents have the right to make educational and medical decisions for their children. I will fight to strengthen legislation that protects families from government overreach into the decisions parents make about how to raise their children. In addition, I will read legislation carefully to make sure no legislation includes sneaky language meant to infringe upon the rights of parents to protect their children.
I am pro Liberty. I absolutely will protect our 2nd Amendment rights.
I am pro Small Business and Agriculture. I will protect small business owners and the great Indiana farmers of District 25. I will listen to the concerns of those in the district and seek solutions. I will not support another shut down of Indiana businesses and will work to ensure that farmers have an active voice in policies that affect their land and work.
I will protect Election Integrity. And I'll fight to make sure your vote legally counts in Indiana.
I Am Your District 25 State Representative Candidate and I Fight for Conservative Hoosier Values.
Please consider donating time and support to my campaign. We need to raise $50,000 to secure our win at the polls at the May 3rd primary. Every dollar counts as we seek to make sure that your voice is heard and your liberties are protected. Bring On the Fight!
Thank you and May God Bless the Great State of Indiana.
Becky Cash
Republican Candidate
District 25
Sign Up for Updates
Thanks for signing up!